MDC/QIP Class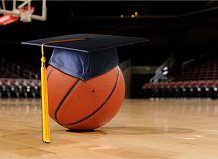 Members of IAABO Board #134
MDC/QIP Class Schedule 2018 – 2019 season :
(Mon) Sept 10 & (Wed) Sept 12 Introduction/Welcome
A. Points of Emphasis NHFS/IAABO #134
B. New Rules 2017 -2018 and 2018 -2019
(Mon) Sept.17 & (Wed) Sept. 19 Class Instruction
A. Traveling e,g, Euro step/step back/spin move
B. Block Charge
(Mon) Sept 24 & (Wed) Sept. 26 Class Instruction
A. Game Management  Game situations and scenerios
B. 3 Person test
(Mon) Oct. 1 (Wed) Oct. 3 Gym/Floor Time
A. Court Coverage areas 2/3 person (Tennis shoes and sweatpants LTBD)
(Mon) Oct. 8 & (Wed) Oct. 10 Class Instruction 
A. Court and Equipment/ Officials and their duties
B. Pregame – Lockeroom/floor w coaches and captains
C. Postgame
(Mon) Oct. 15                          Guest Speaker
(Wed) Oct 17                           State Interpreter Meeting  Flowers HS 6:30 pm
(Mon) Oct. 22 & (Wed) Oct. 24 Class Instruction
A. Players Equipment and Substitutions
(Mon) Oct. 29                            Arbiter Review
A. Proper use in accepting games, closing out dates, time period to accept games and turn back procedures.
(Mon)  Nov. 5                             Final Class  Floor exercises
* All classes to include instruction/discussion/video and quizzes. Classes will be instructed by MDC/QIP Chairman and co-chairman,Commissioner 1 and 2, and #134 collegiate officials and observers.
All class room instructions will be at Largo HS Room 111 Classes Start at 7:00 pm
Floor Sessions TBA: