IAABO Board #134 – Incident Reporting Policy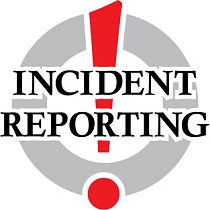 IAABO Board #134 – "NEW" Incident Reporting Policy
(Effective January 1, 2014)
REPORTING A PLAYER, COACH OR SCHOOL FOR MISCONDUCT
(Incident Reporting)
Download
Each time a player or a coach is ejected from a contest and anytime a player, coach or school displays abusive conduct (verbal or physical) and/or given a Technical Foul:
1.

THE OFFICIAL (Referee or Umpire) INVOLVED IN THE INCIDENT MUST CONTACT THE RULES INTERPRETER AND GIVE A

VERBAL INCIDENT REPORT BY PHONE

AS SOON AS POSSIBLE AFTER THE GAME.

Rules Interpreter Contact Phone # is 240-351-5245

2.

THE OFFICIAL INVOLVED IN THE INCIDENT (Referee or Umpire) MUST FILE A

WRITTEN INCIDENT REPORT

USING THE "INCIDENT REPORT FORM" BY 12NOON THE DAY AFTER THE INCIDENT.

Email the written report to interpreter@iaabo134.org

PLEASE NOTE THE FOLLOWING:
1.

Your obligation as an official allows no other course of action but to enforce the rules of the sport relative to misconduct.

When a player displays actions which are abusive, deliberate or malicious before, during or after a contest, this is considered misconduct that must be reported.

2.

Your decision regarding misconduct must be simultaneous with your decision to eject the athlete or coach from the contest.

Understand that this decision cannot be reversed!

3.

Additionally,

as an official you must report all breaches of sportsmanship or actual incidents of violence which occur before, during or after a contest by

:

A coach or player who harasses officials or otherwise conducts him/herself in an unprofessional or unsportsmanlike manner.

4.

FOUL OR ABUSIVE LANGUAGE IS NOT TO BE TOLERATED

!

5.

Please understand that it is the responsibility of the Prince Georges County Interscholastic Athletics department staff to determine whether or not a penalty will be imposed related to your incident report.

As an official, your responsibility ends with your filing of the incident report. You do not impose the penalty, the Prince Georges County Interscholastic Athletics department does.
You have the full support of the IAABO Board #134 on this matter and your cooperation is greatly appreciated!!!
Thank You!!!