IAABO U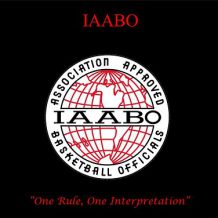 IAABO U. is an on-line officiating certification program created by the national organization for use by any local chapter. The key benefits are that it allows candidates to take those classes within the comfort of home and do so on their own time rather than at a scheduled date at a centralized meeting location.
The hope is that IAABO U. will mark the next tangible step toward taking membership back in the right direction.
We all know that time is precious, especially being away from your families. So, this allows people to complete the course when and where it is convenient for them.
Hopefully we'll be able to reach more people that have wanted to be involved but can't go every week to take a class.
The program cost is $50 + additional costs for NFHS materials. If you are interested in enrolling, you can contact Zye Robinson at interpreter@iaabo134.org or go to https://iaabou.org/courses/high-school-rules-course.
Applicants have up to three months to complete the course. If somebody wants to sit down and take the class and finish it in a week, they could probably do that. But, they have up to three months … so it's really a set your own pace, learn at your own pace kind of thing.
And though there might be less face-to-face instruction initially, longtime officials are there to help with the on-line process. If you get on there your first day and you have questions, we're here to support you all the way through that.
There had always been a number of good reasons to give officiating a try, including the ability to stay connected to the game, the extra money, the camaraderie and the challenge it presents. It's also a way to give back to the community. But now there's one more reason: the convenience of IAABO U.
Officiating is a challenging job, but there are great rewards. If you love basketball, you'll have the best view of the game as an official. More importantly, it will teach you how to view the game in a whole new light — one that emphasizes fairness, toughness, integrity and sound judgment.
We would just say, if you love basketball, get ready to challenge yourself and start one of the most rewarding avocations you'll ever have.